"The first thing that comes to mind when I think of Dimitra is her professionalism and passion for her work, which explains her great performance. Going back to our discussions, I realize that she also has a rare gift: she deeply understands people, their psychology, and is able to predict their professional and personal behavior with mathematical accuracy.
All the above… make her an invaluable consultant."
Eugenia Mavromati,
Senior Manager, Eurobank
"When I started my coaching with Dimitra Karatolou I asked her to equip me with a walking stick to feel supported, a sword to fight anything that keeps me away from happiness and success, and a new view on life to perceive what is going on and also spot any chance that may arise and I don't see it.
I had to deal with many issues: career, family matters and a heavy mourning.
Dimitra Karatolou works with a high sense of professionalism, strong intuition and solid know-how concerning both life and career coaching. She shed light upon my life and helped me find what I asked from her: the walking stick, the sword and the right view on life inside of me.
Dimitra is a valuable ally and progress is certain when you cooperate with her. I feel very lucky to have her."
Iro T.
Customer Service Executive
"We started cooperating with Dimitra Karatolou in 2010, when she conducted two workshops for us on "Change Management in Action". Our cooperation was excellent during both the development and the implementation phase of the programme. The workshop was not "standardized", but was designed totally tailor-made to fit our corporate profile and training needs. Since participants' evaluations were highly positive, we decided to extend our cooperation on another training subject.
Apart from her professional expertise, Dimitra is a polite, well-mannered, benign person with special communication skills who knows how to win her internal and external co-workers".
Μaria Papageorgiou
Training Coordinator, TITAN Cement Company S.A.
"While participating in an MBA programme, I had the chance to attend the Coaching Skills module taught by Dimitra Karatolou. It was a truly unique experience and out-of-the-box approach. It was the only workshop that provided the opportunity to look into ourselves, to discover how we can achieve alignment and balance. I recommend it to everyone for their professional and personal development."
Costas Madouros
Sales Executive
"When I decided to look for a job abroad, quickly I discovered Dimitra Karatolou. Dimitra proved a highly efficient coach during the whole job hunting process. From the interview preparation (the mock interview is eye-opening) to the psychological support and the help in achieving targets, Dimitra offers a solid know-how, professionalism and a positive attitude which is crucial in these challenging times. Now that my goal has been achieved I want to thank Dimitra and to add that without her help I may not have made it"
Kostas T.
Civil Engineer
"During these times of uncertainty and self-discovery I visited Dimitra for career coaching. She helped me think and assess my choices instead of feeling confused, to get motivated instead of paralyzing, to stay optimistic instead of giving up. She helped me come up with my own solutions. Dimitra is a communicative, dynamic and positive person and she transmits these qualities. Apart from the sessions she makes you feel that you have gained a steady ally for your professional path".
Niki G.,
Teacher
"Dimitra Karatolou helped me visualize and create my own personal brand, a highly complicated procedure that relies on the fact that each person is different and unique. It takes empathy, intelligence and flexibility to meet the needs of a person who combines technical and creative skills. And Dimitra is master in this! During our cooperation she equipped me with the necessary tools to set priorities and manage my time efficiently. These tools literally saved my life! Both the personal branding workshop I attended and our individual sessions acted as my ally in my professional development. In every crucial decision I have to make I ask for her advice even and I feel her next to me. Her coaching is like personal branding – unique!"
Dimitra Kouzi,
General Manager of Kouzi Productions
"HR Passport helped me explore my professional identity and gain self-awareness. Dimitra Karatolou, apart from being a highly qualified professional, is also very talented in psychology; our two-hour meeting on my CV and studies application form resembled a psychotherapy session. Through this process I did not only refresh and strengthen my efforts for postgraduate studies, but I also gained a career partner!"
Christos Nyflis
Sales & Marketing Professional
"I had the joy to participate in the Innovation & Creativity workshop organized by our firm in cooperation with Dimitra Karatolou. Although I have attended many similar workshops, I have to admit that the method followed, the direct and sincere way it was led by Dimitra and the interactive learning provided, lit a spark in me and helped me see clearly the tools that unlock the doors of innovation and creativity. It's been a year since the workshop, but the spark became a flame lighting the way towards an amazing and long trip to a world of ideas, creativity and innovation!"
Katerina Kechri
Technical Director, Individual General Insurance Solutions, Generali Hellas
"Losing my job, after so many years at the same company, was a shock! Through the InPlacement programme of HR Passport I managed first of all to handle my anger and disappointment, in order to be able to move on. I was equipped with all necessary tools to come out strong into the job market and I entered dynamically the interview process, finding again work."
L.S.
Executive Secretary
"Dimitra Karatolou is one of the most inspirational and charismatic people I have ever met and I feel very lucky for that!
She is a 100% reliable coach, with a broad and holistic approach which motivates you in an authentic, empowering way. She is bright, creative, intuitional, resilient and excellence-oriented.
Dimitra, through her empathy and communication skills, can lead you into the direction of a positive and courageous attitude towards challenges. The coaching tools she provides are applicable in all aspects of life and they have the power to remind you that freedom is a choice of responsibility.
All in all, I strongly recommend Dimitra as an ace up your sleeve during the endless path of professional and personal development!"
K.Z.
Accounting & Finance Executive
"Picture yourself in a field, which is fertile, but had not been cultivated for some time and is full of weeds and thorny wild herbs. You are standing in the middle of it, feeling confused. You want to see it flourishing again, but you have no clue how to do it. Then, your luck smiles to you and you get to know a fairy. She does not have a magic wand, but she can help you fly above the field and from a distance see clearly what you need to do and change. This is how I would describe my coaching experience with Dimitra Karatolou. The field represents my personal and professional quest and Dimitra is the good fairy. If she was starring in a fairytale, that would be her role! Dimitra is a bright and charismatic person, an experienced professional who truly loves her job. Her help and advice, whenever I have needed her, is substantial and I thank her for that".
Z. Th.,
Executive Assistant
"Interview preparation was, in effect, a revealing experience. I believe that nobody has a clear picture of his performance during an interview, unless he sees it with his own eyes. Videotaping, together with the excellent debriefing session, detailed and substantial, revealed areas for improvement, as well as strengths I could build on. Now I feel stronger and prepared!"
S.L.
Accounting Executive
"The whole family was preoccupied with the choice of studies for our son, especially in the current time of crisis. At first, he did not want to visit a career coach, but Dimitra gained his trust; her contribution was decisive in helping him realize what he wants, as well as in helping us embrace and support his dreams."
Maria Papastamati
Freelancer
"The energy meetup «Crisis: perceive it differently!» made me realize that there is a bright side in every difficult situation, which we tend to ignore. It was a special event that shed light on the grey days we live. A big thank you to HR Passport for organizing it and to all the participants who contributed in their own special way to a successful outcome."
Vassiliki Bardani
Musician & Sound Engineer
Subscribe for news and tips!
[contact-form-7 id=»817″]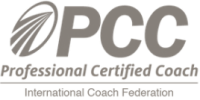 [insert page='3551′ display='content']